We used phpBB3 as the core of the website and also have used MediaWiki, and Coppermine Photo Gallery and various other scripts as plugins including Joomla (which we are slowly moving away from for a variety of reasons).
The home page of Southern Rider and portal system is a series of custom pages from with in phpBB3 which gives the appearance it is still part of the phpBB3 forum system but its not. We did not want to use to many plugins for phpBB3 because when upgrading the core phpBB3 software these plugings can cause major problems.
Articles and news.
Forums.
Classified adverts.
Events Calendar.
Private Messages.
Profiles and friendship Connections.
Links.
Photo Gallery.
Wiki.
Chat.
Much much more...
Logo
The logo is a funny one. Some people get it straight away, many take a bit longer, and others have to come here and read this before they get it. Simply put it is a guy on a bike, but the man and rear shock, make an "S" the front shock, bars & mudguard make a backwards "R" all together a SR short for "Southern Rider", which make the man on a bike.
Overall its pretty cool and we have had quite a few comments about it.
Southern Rider Flag/Banner.
Used at various events like The Autospectacular, & Biketober and most of the bike rallies.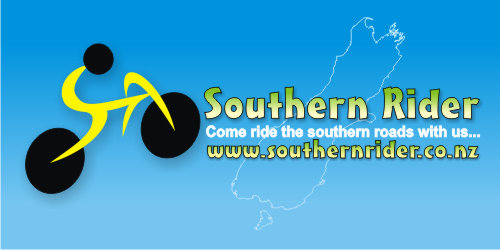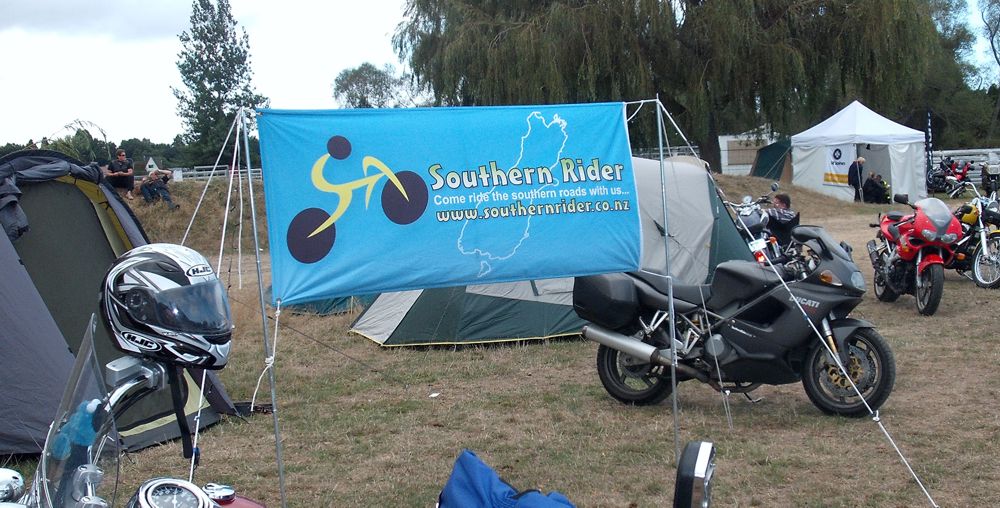 Merchandise
Cancoolers
Flags
Patches
Bennies